MAKING THE SIDE FRAMES
Cut four 1x4's to 1 ft, 11 inches.
Cut four 1x4s to 1 ft 11 and one half inches.
Cut four 1x4's to 2 feet 6 inches.
Cuts should be made on a table saw or radial arm saw for precise square cuts.
These pieces must form an accurate rectangle when assembled.

Layout the four cut 1/4s in a frame as shown in figure below
It is helpful if long carpenters clamps are used to hold the pieces snug
along the 2 ft 6" axis.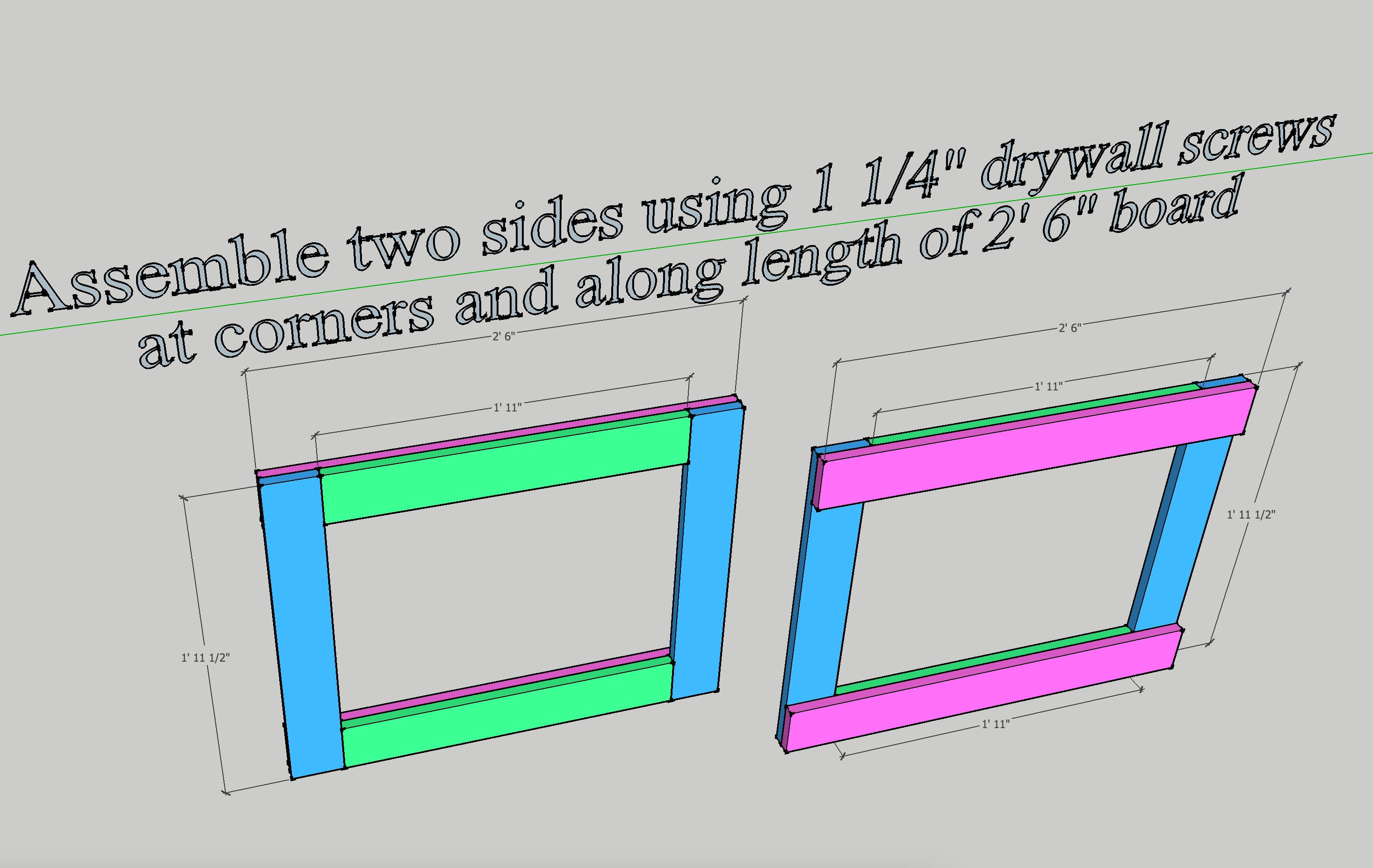 Overlay a 2 ft 6 inch long 1x4 on the frame covering the joints. (shown pink above).
Drive two 1 1/4" drywall screws into each corner and three drywall screws through the 2'6" board into the 1'11" board. When all 14 screws are in, removed clamps. One side frame is complete. Repeat to make the second side frame.